All the benefits of nigella
at your service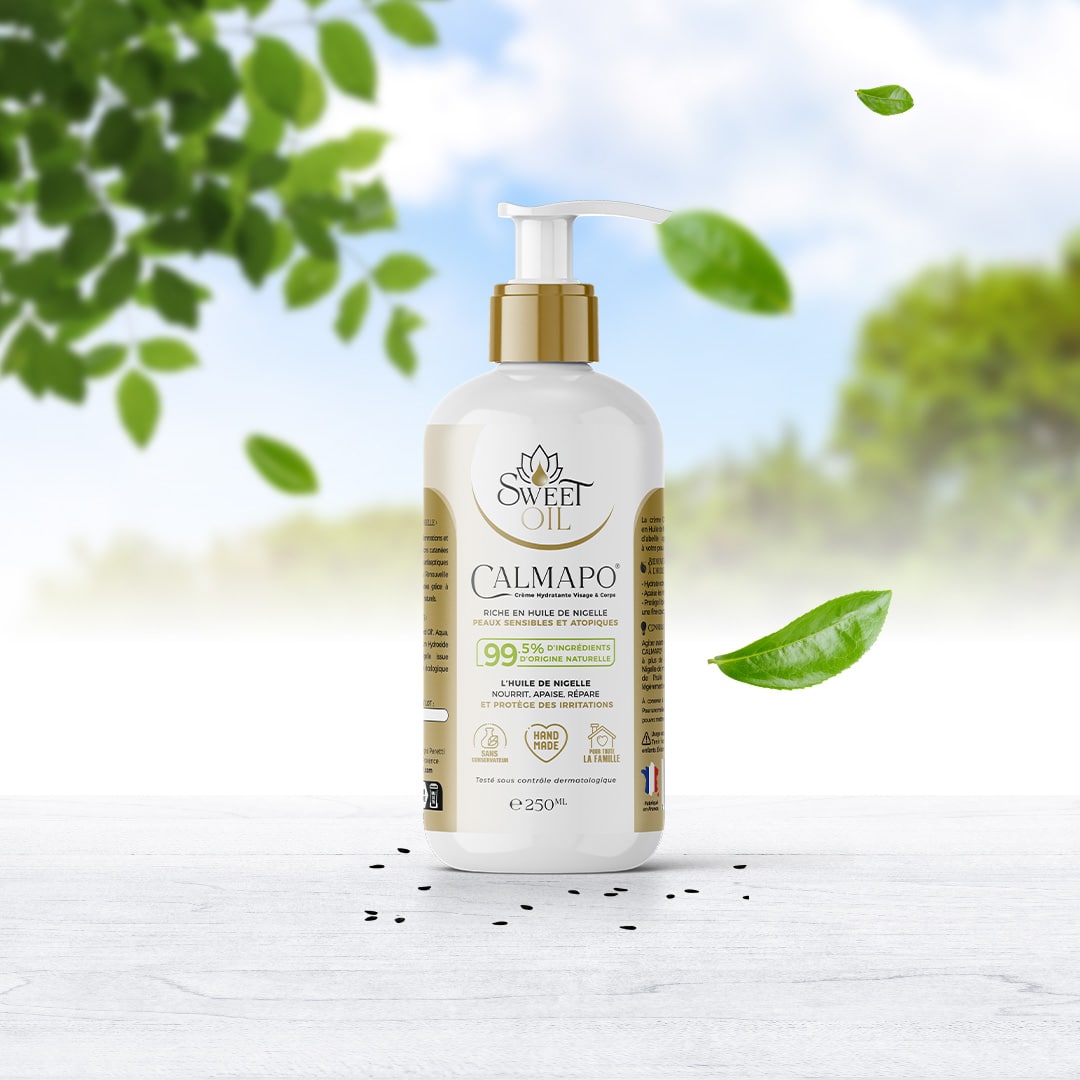 Discover Our Star Product: Calmapo
Perfect for taking care of your skin, the moisturizing and soothing cream "Calmapo" will allow you to regain baby-soft skin thanks to the benefits of Nigella.
Handmade and made-to-order, it's exactly what your sensitive or atopic skin needs.
The Sweet Oil Range
A range of products based on nigella formulated to meet all your needs.
The Expertise of "Sweet Oil"

Clean & Natural Composition
Our secret? To respect you and the environment by using exclusively natural and organic ingredients. With Sweet Oil, say "NO" to "dirty" cosmetics!

Artisanal Production
All of our products are handcrafted using the highest quality ingredients to meet your individual needs. Taking care of you is our motto.

Nigella & Its Benefits
The medicinal benefits of nigella are countless: known and recognized throughout the world and beyond the ages. Enjoy them at home!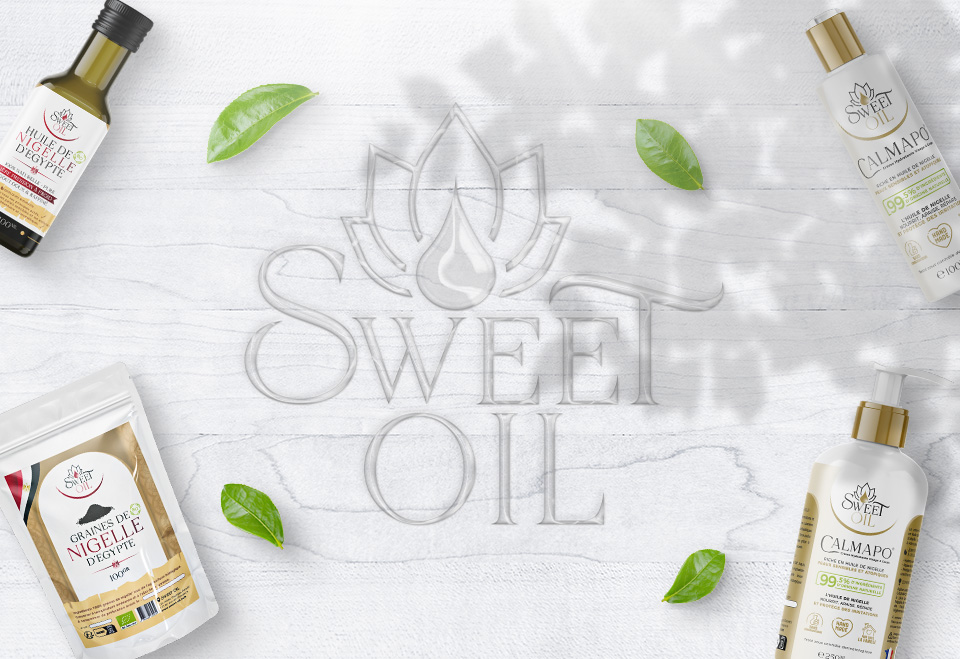 Après une semaine d'utilisation, l'eczéma sur la cuisse de bébé est parti.
Celui sur la tête persiste , mais diminue les démangeaisons,
Bébé peut enfin dormir tranquillement
Nawel

Voila mon petit retour sur la crème que l'on t'a pris pour traiter le psoriasis de mon mari sur sa tête.
Vraiment les démangeaisons il en a plus du tout et les plaques se calment de jour en jour, il l'applique matin et soir avant de se coucher car en plus le produit n'est pas gras donc pas de taches sur l'oreiller.
Franchement nous sommes super contents du résultat déjà pour un début. Merci beaucoup. Je recommande tes produits à 100%
Karima

J'ai reçu la commande en 48h.
Et en seulement une nuit j'ai vu la différence sur mon fils qui a de l'eczéma sur le visage.
Merci pour ce produit de qualité
Kady

Je suis très satisfaite en seulement 2 jours d'application je voyais déjà les résultats et en 1 semaine l'eczéma avait disparu.
Je préfère 1 millions de fois ce produit au cortisone. J'appliquais le cortisone à chaque apparition d'eczéma , ça l'effaçait complètement en 1 ou 2 applications après ça revenait encore plus!! Pire encore le cortisone éclaircissait sa peau, mon bébé avait 2 teintes différentes sur son visage et surtout j'avais peur de ces effets à long terme!!!
Louisa

Je vous fait un retour après une grosse crise d'eczéma allant jusqu'au sang.
j'ai testé l'huile de nigelle pure et c'est clairement efficace! Sa peau est entrain de devenir sublime 🙂
Wendy

Sur mon fils ça a été hyper efficace. Le pauvre a eu un épisode hyper douloureux avec des boutons qui se sont infectés. Même le medecin a vu le changement et a validé son utilisation. encore merci pour ces produits au top à base de nigelle aux bienfaits multiples. Prévient l'acné mais aussi calme l'eczema et le psoriasis.
Naima